Patrick J. Gilmore, CFP Certified Financial Planner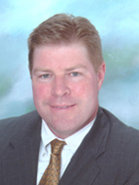 Mission Statement:

At PGA Financial Group we assist our clients in attaining their long-term objectives by educating, implementing, and continuously monitoring their personally tailored programs.

We welcome you to our site. If we can do anything to make the site more useful, please feel free to give us your feedback.



              973-692-1600
Find out how and why mergers and acquisitions take place (and why they matter to investors).

Cash balance plans can be a powerful tool for employee recruitment and retention, plus they have generous contribution limits that increase with age.

Explore the cost of the longest government shutdown in recent history, from its economic impact to its effect on public safety and services.

An overview of basic Social Security rules and options that are often misunderstood, whether workers are looking forward to claiming benefits in 1 or 30 years.
How much life insurance would you need to produce a sufficient income stream for your family?

Use this calculator to estimate the cost of your child's education, based on the variables you input.

How much do you need to save each year to meet your long-term financial goals?