Patrick J. Gilmore, CFP Certified Financial Planner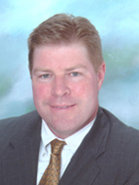 Mission Statement:

At PGA Financial Group we assist our clients in attaining their long-term objectives by educating, implementing, and continuously monitoring their personally tailored programs.

We welcome you to our site. If we can do anything to make the site more useful, please feel free to give us your feedback.



              973-692-1600
Here are some ideas for arranging a phased retirement program, as well as tips for trying a practice run.

Some pros and cons for the use of credit cards versus debit cards for purchases.

Review the potential benefits of an individual disability income policy vs. a group policy, as well as common riders.

The relationship between oil prices and GDP growth has become more complicated in recent years due to the expanded U.S. presence in the global oil market.
How much life insurance would you need to produce a sufficient income stream for your family?

Use this calculator to estimate the cost of your child's education, based on the variables you input.

How much do you need to save each year to meet your long-term financial goals?