Patrick J. Gilmore, CFP Certified Financial Planner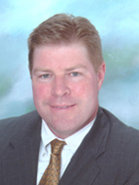 Mission Statement:

At PGA Financial Group we assist our clients in attaining their long-term objectives by educating, implementing, and continuously monitoring their personally tailored programs.

We welcome you to our site. If we can do anything to make the site more useful, please feel free to give us your feedback.



              973-692-1600
Treasury Inflation-Protected Securities (TIPS) can help hedge a bond portfolio against a potential spike in inflation.

One change made by 2017 tax legislation, a new way of measuring inflation, may have a significant effect on individual taxpayers over the long term.

Settling an estate can be a difficult and time-consuming job as there are some specific duties that often fall on an executor.

Helping a grandchild obtain a college degree could be life-changing for the student. Still, it's important to consider how a gift could affect student aid and taxes.
How much life insurance would you need to produce a sufficient income stream for your family?

Use this calculator to estimate the cost of your child's education, based on the variables you input.

How much do you need to save each year to meet your long-term financial goals?